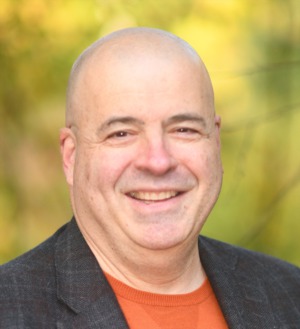 Meet Lee Presser:
Realtor®

Board Member of the New York State Association of Realtors® Board Of Directors 2022-2023

Certified Negotiation Expert (CNE)

Eco Broker

e-Pro

MBA
 Offering you quality brokerage services that you can trust! With a reputation for outstanding client service, Lee Presser has long been guiding buyers and sellers through the complexities (and accompanying concerns) of a Manhattan real estate transaction. 
 Lee currently lives in Katonah, NY. When in Manhattan, Lee has lived on Upper East Side and in Chelsea. As a homeowner, real estate investor, former condo and co-op board member, and real estate professional, Lee understands the uniqueness of each borough's building's board approval process, and clearly, efficiently, and smoothly guides each buyer through the process, and verifies each buyer's package for his sellers. Lee also understands that his business is built on referrals, and as such always looks to make buying or selling a home in the Manhattan Area, a smooth, and exciting experience.
 Lee's exceptional skill as a skydiver and single engine Cessna co-pilot transfer seamlessly to his work with buyers and sellers in NYC. Beginning with a view of the market that is both broad and detailed, Lee dedicates himself to the unique needs of his client. His level of scrutiny and focus leads him to your new home.
 Lee's extensive knowledge of the financial markets allows him to recognize, understand, and explain the relationship between (fluctuating) market conditions, buying power, and price. Lee's ability to understand each of the factors that affect price is a key ingredient in getting sellers the highest price for their properties, or to negotiate the best value for buyers.
 When representing a seller, Lee aggressively markets the property ensuring it receives maximum exposure (in print and on-line). Lee understands that his fiduciary responsibility to any seller is to get that seller the highest price in the shortest period of time, unless the seller has other desires.
 When working with buyers, Lee's ability to get to know a person well is one of his most important asset. This allows Lee to focus on searching for and finding properties that fit the specific preferences of his buyers. 
 Lee's 20+ years as a consultant on Wall Street proves immensely valuable when handling the intricacies and subtle differences of each real estate transaction. No two buildings have the same board package and (board) approval process. Even an experienced buyer can appreciate his knowledge. Lee's detail-oriented approach assures that his buyers' board packages are complete, well organized, and professionally prepared for presentation.
 In his free time, along with his wife and daughter, Lee loves what New York City and Westchester County have to offer. Lee also enjoys playing strategic board games, attending sporting events, reading, dining out, travel, and scuba diving.
 Lee offers an extensive network of proven professionals, including but not limited to attorneys, financial planning, CPA, estate planning and insurance professionals, mortgage brokers, staging and de-clutter and organizing specialists, and architects and contractors.Lee is a certified Relocation Specialist, having earned the following designations:
CNARS -  Asset Recovery Specialist
CNAS - Affinity Specialist
CNIS - Inventory Specialist
 Lee has recently been appointed to serve a two year term, 2022-2023, as a Member of the Board of Directors of the New York State Association of Realtors®.
 Lee received a B.S. in Computer Science from Brooklyn College, and his MBA in Finance from the New York Institute of Technology. He has also completed post-graduate studies in Structured Finance at New York University.
Testimonials
I have worked with Lee since 1991. He sets high standards for himself, and delivers high quality customer support. Lee is always available for questions, and develops unique ideas for solving problems. In the 12 years that I know him, Lee has always maintained a high level of ethical standards and a can do, positive attitude. I would definitely work with him again.


Saul S - VP Lehman Brothers
I have known Lee for over 10 years. His number one goal has always been to keep his customers satisfied. His positive, upbeat attitude makes him a pleasure to do business with. He is honest and forthright and does not like to play games. He is very down to earth. I enjoy working with him.
Steve Leichner - CEO Information Technology Management Consultants, Inc.
I have known Lee in a professional capacity since 1997. He has always provided quality service and maintained the highest professional standards. He is honest, industrious and customer-focused . He is always willing to "go the extra yard" for his clients. I recommend his services without reservation.
Mark R - VP, Deutsche Bank
I found you very honest, personable, and pleasurable to do business with. You were above and beyond the other brokers, and I got a sense from you that you understood the market and knew how to massage it to get what we're both looking for. That being said, I am glad to have you represent me, and would recommend you to other friends in the future.
Jefferson Arca, Seller