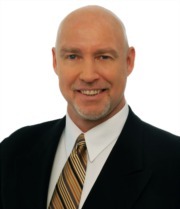 As a NYC Real Estate Agent & eXpansion Team Leader, I not only help Buyers & Sellers of NYC real estate, but also I help Real Estate Agents & Brokers grow their businesses by partnering with eXp Realty. I oversee a team of 15 agents transacting in New York City, and an eXpansion organization of over 1,200 agents in 48 states and 7 countries.

A real estate professional for almost 4 decades, Randy has been a real estate investor since 1983, and a licensed sales agent since 2007. 2+ years each at Corcoran and Elliman in NYC, 6+ years at Keller Williams (KWNYC) before the opportunity to help eXp Realty open in NYC presented itself. The ReisNYC Team officially moved to eXp Realty in June of 2018 and has since grown from 2 agents to 11, transacting residentially here in NYC with more growth on the horizon. eXp however has afforded Reis with the ability to create an expansion team, essentially a brokerage within a brokerage that has made the entire globe within reach.

The ReisNYC Team has had a dual focus handling both residential transactions in Manhattan, Brooklyn, Queens, Westchester & Nassau counties. We also in the commercial sector nationally, with a focus on hospitality, specifically Senior Housing (Assisted Living/Skilled Nursing Facilities ALF/SNF). We are members of REBNY (Real Estate Board of New York), The Brooklyn MLS, and the OneKey MLS. Randy also holds a NYCP (New York Commercial Professional) and a NCREA (National Commercial Real Estate Agent) designations .

Before coming to real estate sales in late 2007, Randy was a Wall Street executive, a seat and business owner, having been a member of the American Stock Exchange for 25 years and the Commodity Exchanges for another 5 years. He was the youngest specialist on the American Stock Exchange in 1981, and later a Senior Exchange Official, and owner of Philanna Capital LLC, an option market making firm. Philanna was comprised of four additional option market makers, trading Randy's personal capital, in the busiest and largest trading pits in the world.

Today he focuses on helping eXp Realty grow by introducing agents to, in his own words "simply the best real estate model in the industry".
Randy can be reached via cell or text at 917 435 4870 or email randy.reis@reisnyc.com